"We now work more from the needs of the cattle farmer: what benefits him?"
"We've been working with AgriDirect for a long time. They do market research for us, sometimes help with newsletters and online campaigns, and conduct customer satisfaction surveys," says Niki Nuijten, Business Development Manager Swine Benelux at MSD Animal Health.
MSD Animal Health helps to improve animal health. We mainly do this with vaccines, diagnostics and practical tools for pig farmers and veterinarians. AgriDirect's surveys are useful; they are a great way of obtaining market information. And to find out what customers think of you. I think a customer is more honest with an external party than with yourself. AgriDirect's callers really do their best for us. With a sense for the sector, humour and enthusiasm, they know how to hold attention and get the right information. I admire that. Based on their input and advice, for instance we've adjusted the information we provide to customers. "We now work more from the needs of the veterinarian and the cattle farmer: what does he need, what benefits him?"
AgriDirect is a reliable, professional partner with extensive knowledge of the sector. They contribute ideas and are flexible. I also think we offer good value: there is something for every budget."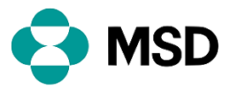 Download one of
our market reports
Receive the latest market information per sector in a single overview free of charge. This includes company characteristics, agricultural activities, crops, information about machines and much more!