"Optimising contact between you, the supplier, and farmers and growers so supply and demand are better matched." This is the mission we at AgriDirect have set ourselves for the agricultural market. We advise and support suppliers in the agricultural and horticultural sector on how to communicate with their target audience, agriculturalists, in the most effective way. We now do this with about 60 employees in the Netherlands and Germany.
Mission
We enable suppliers in the agricultural sector to make the difference through data-driven marketing support.
Vision
To create the most complete and up-to-date Agricultural Data Platform, with which we can match supply and demand better.
Committed
What gets attention grows. To build a lasting relationship, it is important to really know each other. Personal contact is essential to be close to the customer and to work together for an optimal result.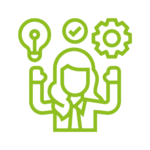 Skilled
Our in-house specialists have unique knowledge about the factors in play. Our professionalism means that we develop solutions for now and also for the future. With this we help customers to realise their ambitions.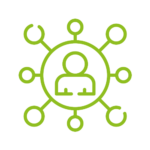 Connected
We want to create a long-term relationships with our employees and our customers. We can be successful by connecting with each other, the market and the way we work together.
History
'25 years of experience in data-driven agri-marketing'
Thieu Hendriks founded AgriDirect in 1995. With his background in market research, he was convinced that direct marketing would become more and more important for the agricultural sector. And he was right; the company started at the kitchen table and grew steadily from there. Since 2022, AgriDirect with its enthusiastic team of 60 employees has been located in Roermond, the Netherlands, and Viersen in Germany.
MarieLouise Poels

Online Marketing & Communication

Tobias Plogmaker

Managing Director

Mark Kitschen

Sales - Germany

Ina Maaßen

Office Manager

Petra Kohlen

Supervisor call centre

Vanessa Schönberger

Supervisor call centre
MarieLouise Poels

Online Marketing & Communication

Roger Scholtes

Director Netherlands

Hans Derikx

Database Analist

Truus Veugen

Call centre Backoffice

Gaby Van de Mortel

Call centre Manager

Gerry Martijnse

Sales - Netherlands

Luke Hekers

Sales - Netherlands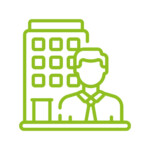 International organisation with a second office in Germany
The German market has become increasingly important for AgriDirect. To enable us to serve the German market even better, we opened a German branch in Viersen in late 2009: AgriDirect Deutschland GmbH. In addition to our permanent German team in the office, a call centre has also been set up here. From our branches in the Netherlands and Germany, we service the international market.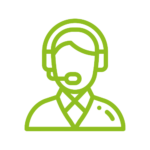 Our professional call centres in Roermond (NL) and Viersen (DE) are in telephone contact with agriculturalists in different countries five days a week. With the years of experience of our permanent call centre agents, they speak 'the farmer's language'. Each of our call centre agents is trained to become a certified call centre agent through an internal programme. The team leaders and scripting program ensure that your questions are asked in a professional way and you can obtain an up-to-date summary of the results at any time. And with our bespoke call system, you can be sure that your call time is used as efficiently as possible. With these tools and our in-depth expertise, we're perfectly equipped to run a successful marketing campaign or market research for you.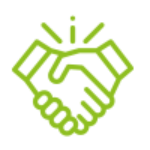 Landwirtschaftsverlag Münster
AgriDirect has been part of the German agricultural publishing company Landwirtschaftsverlag Münster since January 2020. LV Münster, with more than 750 employees at home and abroad, is one of the 100 largest media companies in Germany. This company publishes magazines, books and new media specifically for the agricultural sector and food industry. LV Münster's portfolio includes 30 trade magazines and public titles (e.g. Topagrar and Profi), making it the leading European publisher for agricultural media.
Through investments in publishing houses and other agriculturally related companies at home and abroad, LV Münster continues to develop its mission to provide information to the agricultural sector. This also enables LV Münster to give customised advice to customers. We are open Monday to Friday from 08:00-17:30.
We are closed on the following days: 1 January (New Year's Day), 5 April (Easter), 27 April (King's Day), 13 and 14 May (Ascension), 24 May (Whitsun), 25 and 26 December (Christmas).